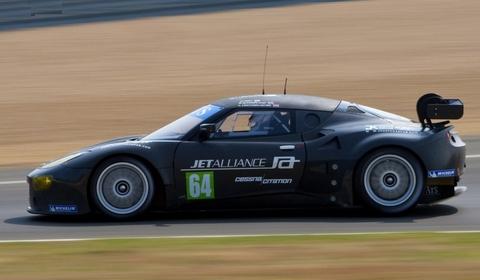 For most of us professional racing is a dream and at the same time a passion to look at on lazy Sundays. British driver Martin Rich, who is racing for the Jetalliance team in a Lotus Evora GTE, now offers you the chance of getting your name on the side of his car in return for a donation to the Macmillan Cancer Support.
Martin Rich aims to raise a stunning £ 100,000 for the cancer Charity in memory of his father during the Le Mans 24 hours series. Martin said:
Competing at Le Mans has been a lifelong dream for me and I can hardly believe that I will finally get a chance to see it come true. It is simply one of the world's great motor races and the only one a non-professional still has a slim chance of getting to. And of course, for an Englishman, to do this as part of a Lotus-backed team is just incredible. I can't stop grinning every time I think about it!
If you are interested in having your name on the side of the racing Lotus you should visit the Le Mans page on the Virgin Money Giving website as soon as possible, because if you want to be sure to see your name in the race you'll need to donate before the weekend. The finished car will be shown on June 11th.
[Via Pistonheads]