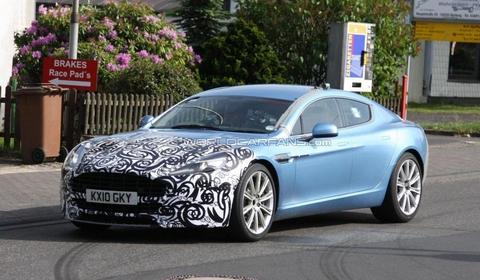 Aston Martin's four door saloon, the Rapide, is definitely one of the best looking cars in its category. Aston Martin is planning on introducing a S-version of their luxury saloon.
The Rapide S will feature an reviewed 6.0 liter V12 that produces a stunning 517bhp together with 600Nm of torque. Similar to the engine in the DBS.
The first spyshots made during a test drive in the UK show a test mule wearing a new front fascia.
Stay tuned for more information in the near future.
[Via WorldCarFans]