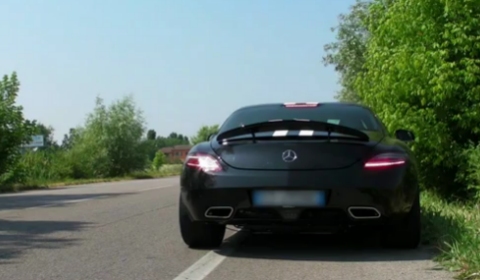 Italian exhaust maker SuperSprint has released a video showing the Mercedes-Benz SLS AMG outfitted with their latest exhaust system.
The full exhaust includes headers and a metallic sports cat. The total performance is 603hp and 700Nm of maximum torque, an increase of 32hp and 50Nm.
Check the video below for the improved exhaust tune with a bit of backfire.