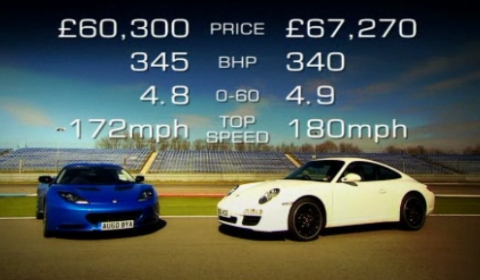 Lotus have added a supercharger to their Evora sports car creating the new Evora S. Fifth Gear took the British sports car and placed it against the formidable Porsche 911 Carrera.
Vicki Butler-Henderson went over to the Assen TT circuit in the Netherlands to conduct the challenging shootout between the two cars. In the end she tried to find out which car is fastest.
Who wins? The German or the Brit?