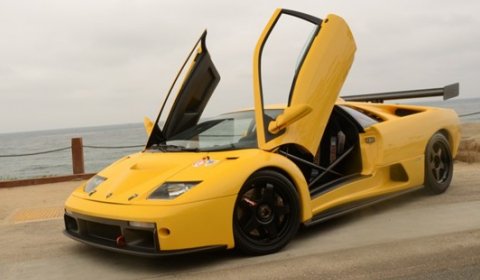 The Lamborghini Diablo GT-R is a track-only version of the exclusive, street-legal European-only Diablo GT. In the world only a few still exist and one of them is for sale in the US.
This ultrarare, never-raced 2000 Diablo GT-R is available via Symbolic Motor Car Company in California at a price of $ 699,999. The racer has only done 780 miles and is powered by a 600hp-strong V12 engine. The race setup includes a roll cage, a fire-suppression system, pneumatic jacks and a free-flowing exhaust.
Interested? Contact Symbolic Motor for more information.