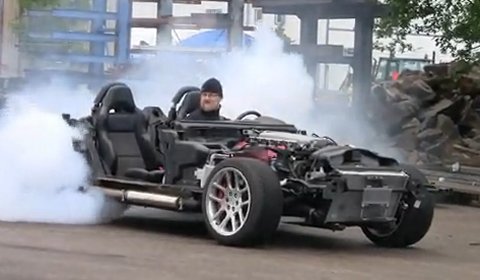 In the clip below you will see a Dodge Viper in full running condition. Only one thing is missing, and that its skin.
Eventhough the body is gone, the owner took it for a spin and showed his skills while doing some burnouts, donuts and pirouettes.
The naked all-American sports car is the basis for an unique project; a Saab 9-3 Sport Combi with a V10 engine sourced from a Dodge Viper. You can read more about this project right here!