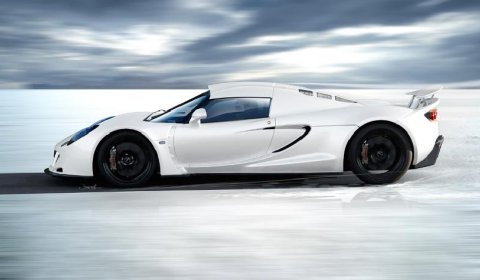 Hennessey Performance has announced that their Venom GT supercar will make its European show debut at Salon Prive' London from June 22 – 24.
The following week, the Venom GT will make its first track appearance while competing in the Supercar Run at the Goodwood Festival of Speed from July 1 – 3. Visitors of both events have the opportunity to see the Venom up close and in person.
Also, Hennessey released that they are limiting the production of the 2012 Venom GT to just five vehicles. They expect that all five examples will be sold-out by this summer. One of the new options which they are offering for 2012 includes a raw carbon fiber exterior finish.