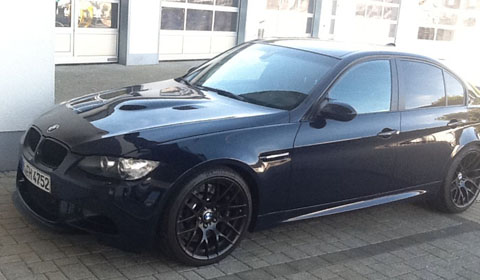 The BMW M3 GTS Sedan was unveiled at a special M Division event in Munich, Germany last month. This lightweight version of the M3 sedan is built with parts from the M3 GTS and will be positioned in between the M3 and M3 GTS.
A member of GermanCarForum spotted the upcoming M3 GTS Sedan at the BMW testing facility near Nürburgring. The output will be between the 'regular' M3 and the M3 GTS, so somewhere between 420 and 450 horsepower.
There are also some rumors about the naming of this car. Innitially it was reported that this car will be marketed as M3 GTS, recent information indicate that BMW might reuse some of the previous naming convention. Perhaps this will suggest the return of the M3 EVO?
The BMW M3 GTS Sedan or M3 EVO will to make its official debut at the M Festival at the 24 Hours of Nürburgring race later this year. On June 23rd, the Bavarian carmaker will reveal all the details around this new impressive M3. Stay tuned for more!