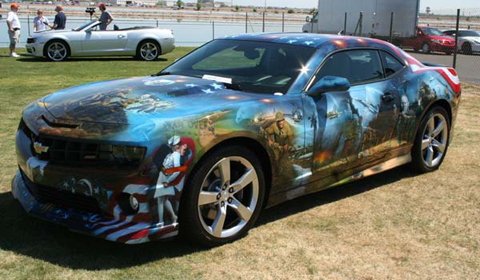 The muscle car is a product of the American car industry adhering to the hot rodder's philosophy of taking a small car and putting a big engine in it. A classic example of the muscle car is the Chevrolet Camaro.
Patriotism is a devotion to one's country, and the owner of this Camaro is very devoted to his country. The car received a paintjob full of American icons, historical events and military pride. More pictures of this car are available here.
What do you think, is this overkill?