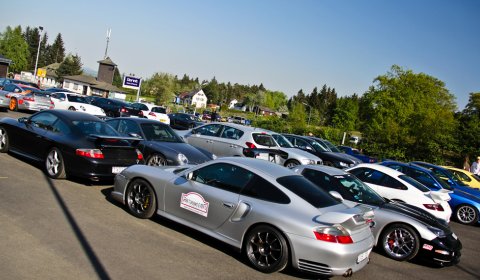 The holy grail of motor sport lies deep in the Eifel mountains of Germany – the Nurburgring. Gran Turismo events visited the race track for a total of three days, after visting Zandvoort in the Netherlands. The event follows their exclusive day in 2010.
Nurburgring is, by far, the most prestigious racetrack in the world. Stretching almost 21 kilometres it is a true challenge for all drivers. Learning the track is nothing one can do in an afternoon – it is often a lifetime project for many members of the sportscar community to master the ring.
During the days a large amount of vehicles showed up. The gallery below shows some highlights of the complete line-up. For more pictures click here!