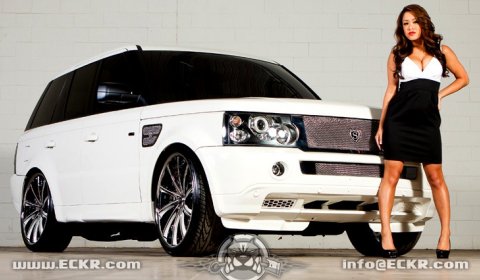 Savini is known for their wheel tuning. The latest member to the line-up of vehicles which received a Savini wheel job is this Range Rover Sport.
The US tuner included some new bling-bling rims, two additional spoilers at the front, chromed grills and air vents at both sides. The windows and the pillars are blacked out.
The Asian girl completes the picture.
[Via Autoblog.nl]