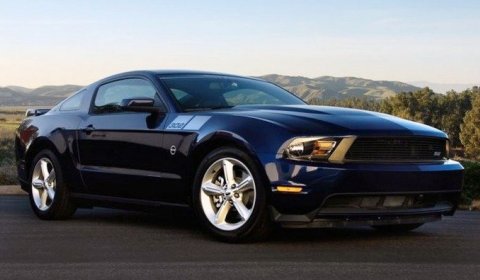 Steve Saleen's SMS Supercars has increased their vehicle production with the release of the new SMS 302 White, Yellow and Black Label Mustangs. The expanded model lines are a tribute to racing heritage colors, marketed under the White, Yellow, and Black Labels.
The SMS 302 White Label is normally aspirated, making 440 horsepower, with performance suspension, exhaust, interior ergonomics and exterior styling. The SMS 302 Yellow Label, making 545 horsepower, has all of the White Label attributes plus a supercharger and SMS 19 inch wheel/tire assemblies.
The Black Label model includes advanced aerodynamic body components, a S4 suspension, SMS leather interior and 575hp. Consumers can also order a custom paint if requested.
All of the SMS Supercars receive SMS Serialization and are identified in the Steve Saleen SMS Registry. The US tuner has stated that the White Label swaps owner for a MSRP of $ 35,540. The MSRP of the 545 horsepower SMS 302 Yellow Label is $ 45,540. Pricing for the Black Label is set at $ 48,000 for the naturally aspirated version and $ 58,000 for the supercharged model.