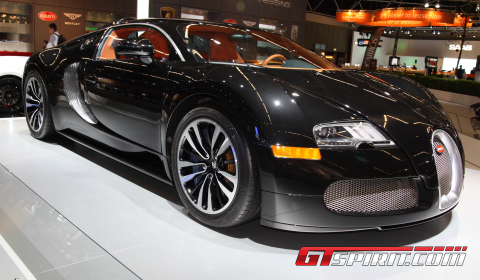 This morning we visited the press day of the AutoRAI 2011 in Amsterdam, the Netherlands. The carshow in the capital city did not include any major release or world premiere. Almost all cars showcased at the RAI have already celebrated their world debut elsewhere (like at the Geneva Motor Show last month per example), but for most Dutch people its a great opportunity to see the latest models in Amsterdam.
Below you will find a nice gallery of pictures of the highlights of the Amsterdam Motor Show. The photos include a wide variety of sports and luxury cars from brands like BMW, Mercedes, Audi, Porsche, Ferrari, Lamborghini, Bugatti, Lotus and Jaguar. Sadly the Aventador wasn't there.
For people planning to visit the event it opens its doors to the public tomorrow until the 23th of April.