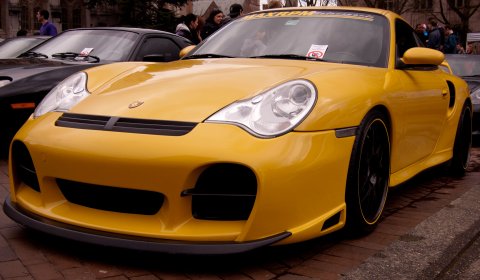 Following the event in 2010, the Sigma Phi Epsilon Car show was held again at the University of Washington. Once again over sixty exotic cars showed up including a matte white Koenigsegg, Ultimate Aero, Lambo Murcielagos, Gallardo, Porsche GT3, Carrera GT, Ferrari 599 and much more.
The show was co-hosted by Northwest Auto Salon and all proceeds went to the Peoples Animal Welfare Society. Below are a few pictures from the show.
Thanks to Zach Thompson for the photos!