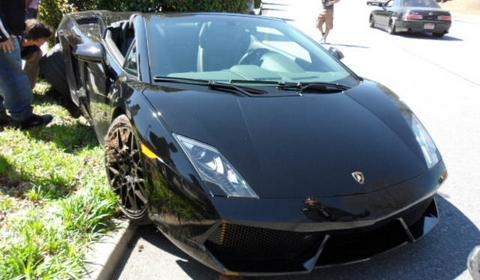 The Underground Racing Lamborghini Gallardos are known to us all. The twin-turbocharged race monsters produce more than 1,000hp easily.
Last weekend, during the Caffeine and Octane event in Georgia, USA, a black spyder version of the UR Gallardo was crashed after loosing control. In the video below you can see that the crash has nothing to do with speed or whatsoever. People who know the owner state that it was simply bad luck.
Before some smart comments come up like, "needs to learn to drive." He has owned this sports car for over a year, and his other cars include a rebuilt TT Z06 making 1200whp+.
[Via L4P]