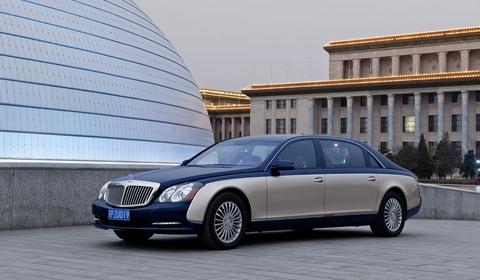 Rumors about a collaboration between Aston Martin and Maybach aren't new, but according to a recent report both companies signed an engine and platform sharing agreement. Car and Driver is reporting the two manufacturers of luxury cars signed an agreement in late 2010, which calls for Aston Martin to build the redesigned Maybach at their factory in Gaydon, England.
Also part of the signed agreement is that Aston Martin can use the platform for the M/GL-Class, as well as the 435hp twin turbo 4.7 liter V8 which is currently used in the CL- and S-Class. Perhaps this engine and platform will be used in the planned relaunch of Lagonda. Furthermore, Aston Martin would gain an undisclosed diesel engine, hybrid technology, and the 2013 S-Class platform for the Lagonda sedan.
Even more interesting is the fact that the car magazine reports that this new Maybach will be based on the 2013 Mercedes S-Class and will be unveiled as a concept at the upcoming Frankfurt Motor Show.
Because this news is based on rumors and still a little bit speculative, we will have to wait for an official confirmation until the Frankfurt Motor Show in September.
[Via Car and Driver]