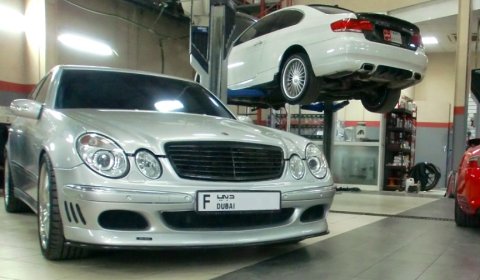 US tuner Speedriven from our friend Jo Borras has released details today on their latest project, named the EV12. The vehicle is based on a Mercedes E-Class and is powered by the V12 engine.
The US tuner changed numerous parts especially within the engine. The modifications achieved an output of 700hp on ALSA's dyno. Speedriven fitted the EV12 Mercedes E Class with top-mounted water-to-air intercoolers, larger fuel injectors, Scorpion air intakes and billet-wheel turbochargers.
On the outside Speedriven's E-Class got a Brabus aero package and the blacked-out front grille.
The vehicle was made for an owner in Dubai, UAE.