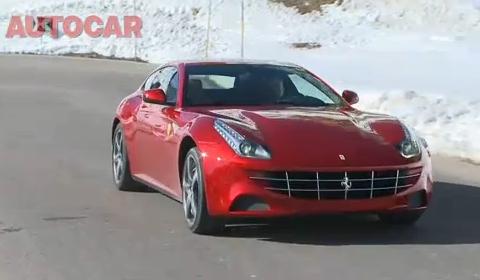 The guys from Autocar were the first to drive the all new Ferrari FF. In the video below you will find out what they think about the first-ever four-wheel drive prancing horse.
To refresh your mind we can tell you that the FF, which stands for Ferrari Four, is the first four-wheel drive supercar to come from the legendary Italian car manufacturer. It features a V12 powerplant producing 660hp at 8,000rpm and torque of 683Nm at 6,000rpm; enough for a top speed of 335km/h and a sprint from zero to 100km/h is of 3.7 seconds.
Thanks to our reader Kris_vd for the tip!