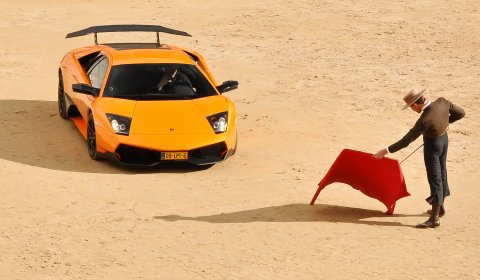 The following gallery is a definite must-see! A Dutch photographer named Thomas van Rooij got the chance to set up a wonderful photoshoot including a Lamborghini Murcielago LP670-4 SV in the color Arancio Borealisin.
The shoot was made in Madrid, Spain and includes an unique variety of pictures showing the car as a true bull fighting its matador. Of course, there is also a girl included to tame the raging animal.
You can check the full series of pictures via Thomas' Flickr Photostream.
[Via Autogespot.com]