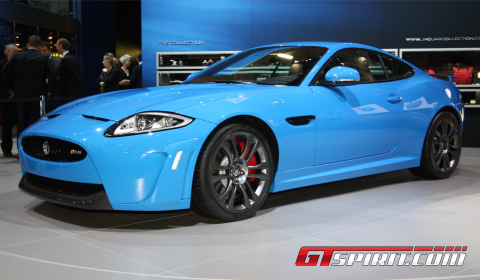 The new Jaguar XKR-S presented a week ago in Geneva is the most powerful and fastest series production sports car Jaguar has ever created. Jaguar's latest sports car comes with performance that can be used everyday and a top speed of 300km/h.
The uprated supercharged AJ-V8 Gen III R direct-injection engine produces 550hp together with 680Nm of torque. The power enables a sprint from standstill to 100km/h in just 4.2 seconds.
Additional modifications to the XKR-S include a new sports exhaust, sharper suspension settings and optimized ESP program to allow for a bigger tolerance. A new rear spoiler should improve down force and improve grip.