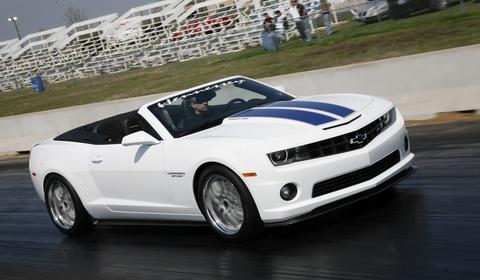 Upgrading, refining and changing American muscle cars are the main activities of Texan tuner Hennessey Performance. Their most recent project is based on the Chevrolet Camaro Convertible SS, named HPE600 Camaro Convertible.
The package comes with an extra 172hp, briniging the total to 602 horses. Hennessey says that the topless Camaro will hit the 100km/h barrier in just 3.9 seconds and that it can do a quarter mile run in 12 seconds flat at 118mph (189km/h).
The company's wrenches also turned their attention toward the vehicle's suspension, and buyers who opt for the muscle-bound drop top can expect to find a KW adjustable coil-over suspension and wider 20 inch wheels sitting on Michelin Pilot Super Sport tires.