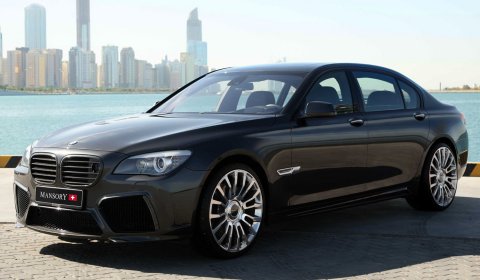 Mansory is continueing the release of new programs. The latest is this BMW F01 7 Series program, created by the Swiss department of the specialist company. The program follows after the release of four new programs before and during Geneva 2011.
The package includes of course a bodykit. The front got a new bumper, which includes LED daylight running lights and a new carbon fiber kidney grille. The back got a carbon fiber rear spoiler on the trunk and at the end of the roof. The rear bumper was also replaced by a new setup, which offers space for the new exhaust system. Both the front and rear bumper include the new side air vents shown the 1 Series M Coupe. The exterior design is finished with a set of alloy wheels.
On the inside you will spot new floor mats, aluminum pedals and carbon fiber trim on the dashboard and in the steering wheel.
Pricing and availability are not available yet. Stay tuned for more!