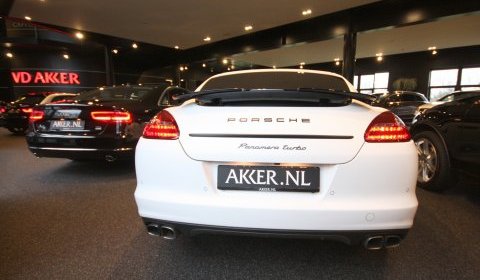 Exclusive showrooms filled with unique models are more common than you think. The latest dealership we visited was VD Akker in Best, the Netherlands. The Audi, Bentley and Porsche specialist has over thirty years of experience in the exclusive segment.
They offer new and young used cars with low mileage and with full factory warranty. Clients have the option to service their vehicles at Best. The dealership offers these people a free replacement and transport of their personal vehicle to and from the garage.
Additionally, leasing and insurance can also be provided by the dealership. . This full-service combined with the knowledge of the market segment and the exclusive character of the showroom makes VD Akker successful, says Ad van der Aa, sales manager VD Akker.
The visit at the showroom gave us a wonderful overview of what the dealership currently has on offer. The mix between an exclusive black interior, the bar with blue lighting and the wide variety of cars like Porsche's, Ferrari's, Audi's and a Spyker C8 Spyder creates an atmosphere that is not seen elsewhere in the region.
For those interested in sports cars from Ferrari, Porsche, McLaren, Spyker, Audi and Bentley should definitely visit the exclusive showroom close to Eindhoven in the south of Holland. The showroom is located next to the main A2 highway, which crosses the Netherlands from Amsterdam to Maastricht.
Visit the website from VD Akker for their current portfolio of luxury vehicles on offer.