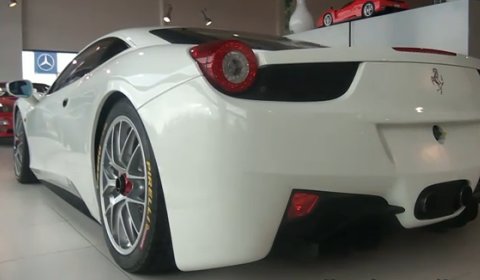 One of our forum members Spottergijs came across a very rare white Ferrari 458 Challenge at a Ferrari dealership in The Netherlands.
It is probably the first 458 Challenge to be delivered to a dealer worldwide! Well, at least it's the first one to arrive in The Netherlands.
He made a small video as well, just to give an impression of the racy look of this racing car.