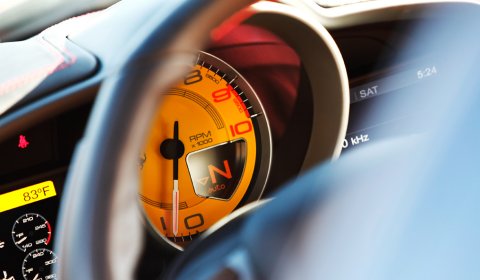 Ronnie Renaldi is back with a wonderful new series of pictures, named Curves & Shapes. The main subject of the photoshoot was a Italian prancing horse and the winner of our Supercar of the year award; the Ferrari 458 Italia.
Ronnie made a superb series of pictures which include the interior, exterior and engine compartment. We took this shot of the dashboard and set of gauges as our favorite of the series. More pictures can be found below in the small gallery.
More pictures of the photoshoot can also be found here.