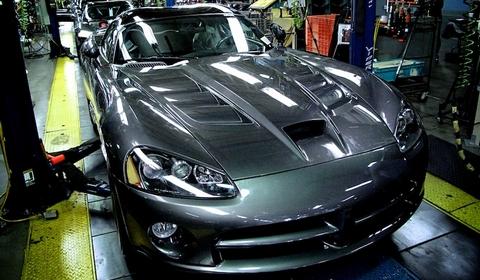 The third episode of the Ultimate Factories series created by National Geographic Channel brings us back to the United States. While we are waiting to see the next generation Viper, we will get a closer look how the legendary Dodge was built.
The Viper is known as Detroit's only hand-built production car ever. The guys from NGC took an unique insider's look at the Viper factory. This ultimate factory is comprised of craftspeople who spend two and a half days building each Viper, which is packed with 600hp that can take it from zero to 100km/h in under four seconds. Without any robots on this assembly line, every Viper is truly handcrafted. Priced at half the cost of Ferraris and Lamborghinis, it's rather amazing that only 26,000 Vipers have hit the road in over 18 years.
For now we can share two teasers with you below and remind you not to miss the full episode next Thursday!