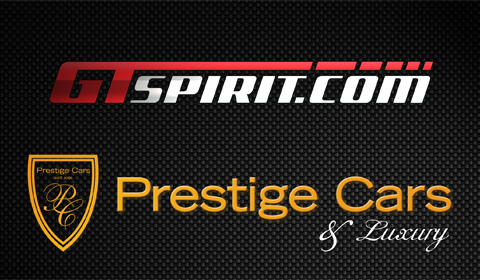 GTspirit.com, the English-language portal for daily car and tuning-news, and Prestige Cars, the print and online magazine in the luxury segment, are launching a cooperative media venture with immediate effect covering the areas of content, advertising space and events.
Since 2006, GTspirit.com has become one of the most popular online magazines in the English-language automotive sector. Every day its readers find the latest automotive news under such headings as Car News, Road Tests, Videos and Spyshots. Prestige Cars is a well-known print title, which also appears online on the prestigecars.de platform.
One significant area of cooperation will be content. GTspirit.com produces distinctive road test reports for the print editions of Prestige Cars, currently on the Lexus LFA and the Switzer Performance P800 GTR (latest publication can be found below). A new English-language section is going online at prestigecars.de, providing daily news from GTspirit.com. This sharing process will lead to an increased number of visitors to both platforms.
In addition to which, advertising clients will in future be able to place their ads in both magazines with just one call. GTspirit.com and prestigecars.de have integrated their advertising space in such a way that banners can be delivered on both portals. Agencies and clients will thus benefit from greater international range in the exclusive car segment. This will be of particular interest to luxury brands, tuners and exclusive dealers who want to reach a wider clientele.
Other agreements in the context of this cooperative arrangement also relate to events at which the car magazines will be active as media partners. One current example of this will be "Top Marques Monaco" in April 2011.
For more information on the magazine and the option for you to take a subscription on Prestige Cars magazine, please visit their website via this link!