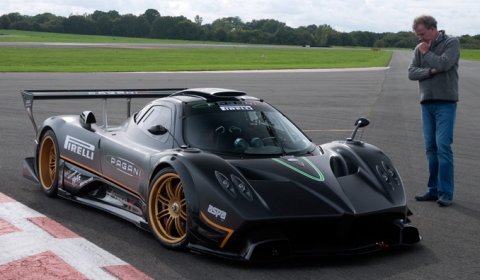 Top Gear is back today with the fourth episode of season 16. First up, Jeremy pays tribute to Pagani's venerable supercar with a rather rapid test in the lunatic Zonda R.
All three presenters then embark on their latest consumer test: examining the many pitfalls when purchasing a cheap second-hand convertible. Eddie Ervine is the (former) Formula 1 Star in a Reasonably Priced Car and Simon Pegg along with best mate Nick Frost, returns to the track to rag the Reasonably Priced Car.
Top Gear Season 16 Episode 4 airs on the usual time of 8pm on BBC2 as always.