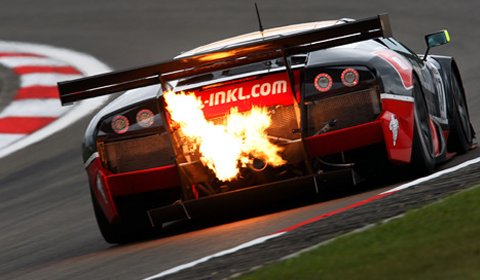 Our video of the day shows the ALL-INKL.COM Münnich Motorsport Lamborghini Murcielago R-GT known from the FIA GT1 World Championship on the hill climb at Lückendorf, Germany.
The Lamborghini Murciélago R-GT is a race-only version of the Murciélago developed jointly with Reiter Engineering and Audi Sport.
Enjoy, the absolutely sick sound track of the racer between the trees.
[Image via Fleurbaaij]