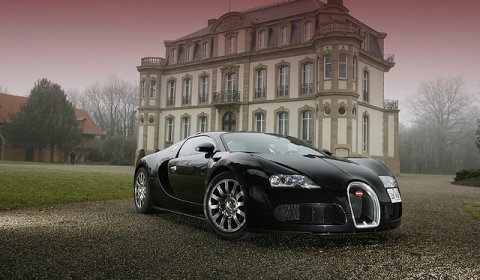 New day, new photo of the day. This time it is a full gallery of pictures made by Luis Duarte. He had the option to visit the Bugatti factory in Molsheim, France. The complete gallery includes 22 pictures of a Bugatti Veyron photographed in front of Château Saint Jean, on roads in the area near the factory and within a workshop where Veyron's are brought in for repairs.
Today's manufacturing plant covers only a small part of the original area, where up to 1200 workers used to assemble the classic Bugatti models. The administration offices are housed in the renovated Château Saint Jean, and the Veyron 16.4 is assembled in the newly built, oval studio. A simple storage building and the two reconstructed coach houses complete the facility. The orangery and the old factory gate remain unaltered, original witnesses to the era of Ettore Bugatti.
The wonderful gallery is available via the Flickr page from Luis.