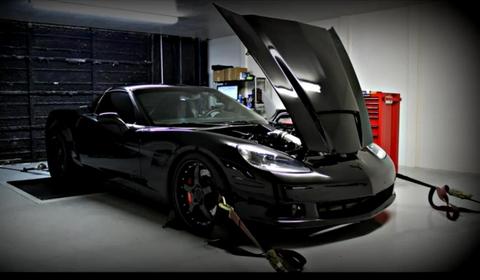 Dallas Performance is a new tuner in our line-up of stires. They outfitted a Corvette C6 with a twin turbo resulting in a stunning output of 1,250 whp!
Dallas Performance installed a custom made twin turbo kit, LSX Block with Performance Induction LS3 Heads, single plane intake and RC 120 Injectors, TR-6060 Transmission with C6 differential, an exhaust with B&B PRT Mufflers, carbon fiber rims delivered by 360° Forged, Wilwood Calipers and a set of speed adapted tires.
Please scroll down and find out more details about the TT C6 and see it doing a dyno run!
[Via L4P]