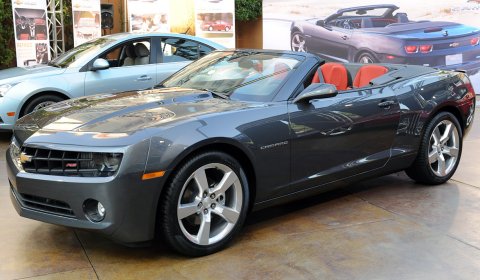 The Chevrolet Camaro Convertible is the roofless version of the Camaro sports car. The new convertible begins production in January and goes on sale in February. It includes an enhanced body structure and well-tailored top mechanism.
The convertible will be offered in similar model configurations as the Camaro coupe. The standard model will have a 312 horsepower direct injection V6 engine. The SS model will feature the 6.2 liter V8 engine producing 426 horsepower. A six-speed manual transmission will be standard, with an optional six-speed automatic.
The gallery below has been published by Autoblog.com and gives us a glimpse of the new roofless sports car.