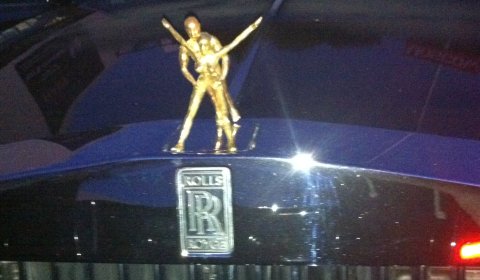 Dartz is back with a new project. The tuner from Latvia is working on exterior refinements for two Rolls-Royce Phantoms. The changes include an unique and special accessory. The brand new Dartz Spirit of Xtasy replaces the original hood ornament on both Rolls-Royce cars.
Spirit of Ecstasy, also called "Emily", "Silver Lady" or "Flying Lady", is in the form of a woman leaning forwards with her arms outstretched behind and above her. Billowing cloth runs from her arms to her back, resembling wings.
The new Dartz Spirit of Xtasy or Dartz o'Z'car shows a men and a women in an 'exotic' position. Sorry Dartz, but we think a luxury vehicle like the Phantom should not include such an ornament. This is too much overkill!