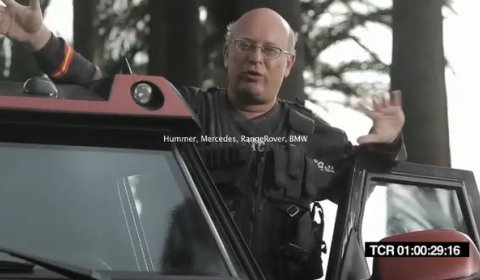 Latvian custom car builder Dartz is known for its unique and armored vehicles. The Dartz Prombron Monaco Red Diamond Edition is their lastest project unveiled during this year's Top Marques Monaco. Leonard Yankelovich, founder and owner of Dartz, and Igor Dalecekes, CEO Dartz, France explain within the video what the brand Dartz means and what the armored luxury SUV holds.
Leo is known for its unique sayings. In the video we spotted the following one:
This car is born armored. For example there are other cars. Hummer, Mercedes, Ranger Rover, BMW. These are simply cars. They arenot born armored. Its like a boob job. Its look nice but it is not natural and the women dont feel comfortable with it.