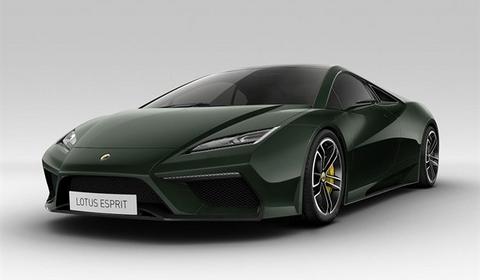 Since there spectacular presentation of four new cars at the Paris Motor Show about a month ago, Lotus is back alive as it never was before. It now seems that they are going to take it easy to make sure everything is going as planned. Insiders have told Autocar that the firm is focusing "fully" on the new Esprit at this stage, which is set to be launched in 2013.
New Lotus CEO Dany Bahar insists to employ the purist engineering principles of lightness and simplicity pioneered the earliest Lotuses by the company's founder, Colin Chapman. His aim is to produce about 9,000 Lotusses a year.
Powered by a Lotus-supercharged 5.0 liter Lexus V8 breathing out power somewhere between 550 and 620bhp, the new Esprit will have a seven-speed paddle-shift gearbox to guarantee a 0-100km/h (62mph) sprint time between 3.2 and 3.5 seconds.