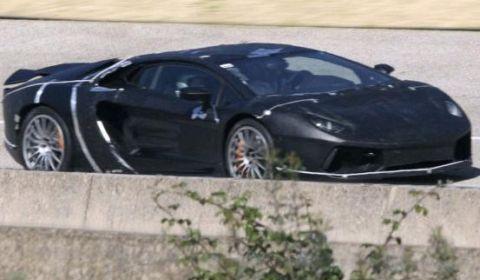 Lamborghini previews are always good to boost the rumours regarding an upcoming new sports car from the Italian brand. This time the upcoming Lamborghini Murcielago replacement – also known as Jota – was previewed in Singapore. It will offer 700bhp from its V12 engine, a carbon-fiber body, a sprint from 0-100km/h in less than 3.0 seconds and a top speed of 350km/h (217mph).
The information revealed on the website FerrariChat – how intrigueing – states the following:
Engine 6.5 liter, 700Bhp, 680Nm at 5500rpm and redlines at 8250rpm.
New seven-speed single clutch gearbox with two automode & 50 ms shifts!
Carbon monoque chassis & F1 style suspension on the rear
Car is 229kg lighter and 70% more rigid! Still 4WD.
Many new gadgets too for the cabin.
Car will be shown in Geneva Auto Salon next spring.
Oh, forgot to mention this. 0-100 in 2.9 seconds and 350km/h top speed.
There are no pictures available at this moment. Lamborghini confiscates cameras and cell phones prior to any preview event, but it doesn't mean the insider was able to remember the information thrown at him.
Any comments on this news? Are we happy with these specs?
[Via Jalopnik.com]