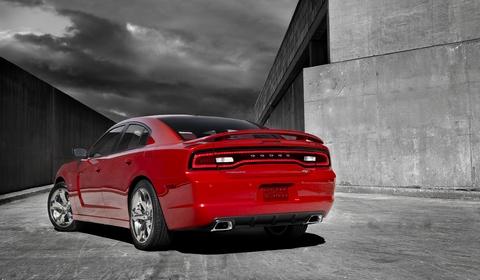 The prices of the all-new 2011 Dodge Charger have been revealed. Under the hood you will find a 5.7 liter V8 Hemi or the less powerfull 3.6 liter Pentastar V6 engine.
All-wheel drive will be available while the same system includes a front-axle disconnect function to aid in fuel economy. So you buy a four-wheel drive car, but if needed you can convert all the power to the rear wheels.
The 2011 Dodge Charger SE (Rear-wheel-drive/All-wheel-drive) swaps owner for a starting price of $ 25,170. The Charger SE with Rallye Package costs $ 27,420 and the Charger SE with Rallye Plus package is $ 29,170. The Charger R/T – available in both version – costs either $ 30,170 or $ 32,320. Same goes for the Charger R/T with R/T Plus Package ($ 32,170 / $ 34,320), Charger R/T with Road and Track Package ($ 33,170 / $ 35,320) and Charger R/T with Max Package ($ 35,170 / $ 37,320).