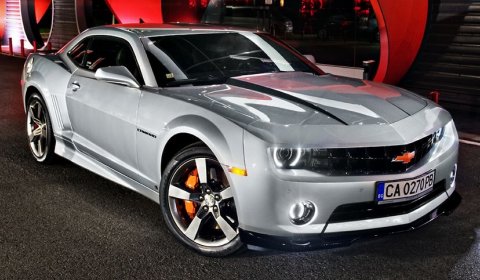 Bulgarian tuner Vilner has released a Chevrolet Camaro with a brand new interior. A Silver Ice V6 Camaro got a special treatment with respect to the seats, dash and the ceiling.
Instead of the common black plastic and leather found in a general Camaro, they installed nubuck, aged nappa, and chrome parts. A redesigned steering wheel with better grip is added as well.
Overall, the interior got a major improvement. The quality level is really high and the setup pretty nice. Every Camaro should have such an option.
[Via Autoblog.nl]