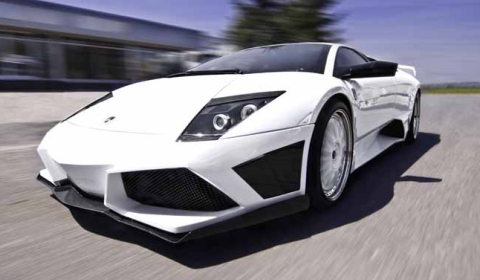 JB Car Design has released their take on the LP 640 Murciélago. The complete progam includes a carbon aero kit limited to only 75 pieces worldwide, made in Germany, and available at the price of € 28,500.
The painting consists of six layers of enamel primer matched to body color and comes with solid clear varnish from € 9,700. According to the tuner, the design of the aero kit LP 640 represents a mix of the Reventon limited edition and the new Murciélago.
The 'intriguing' kit consists of a front bumper with side air intakes, carbon fiber front lip spoiler, carbon fiber headlight covers, side skirts, rear bumper with side air outlets and carbon rear diffuser. You can also order a two-piece carbon fiber rear spoiler at a price of € 2,800.
The LED headlights including dim lights, interior and engine compartment lighting, indicator lights and door emitter are offered for € 970.
The German tuner has also upped the engine power to 750hp at a whopping price of € 28,500 Euro. There is even a standard version with a performance increase of 710hp costing € 19,500.
To complete the exterior looks, JB Car Design offers three-piece 20 inch alloy wheels at a price of € 8,700.
The interior is garnished with a noble bicolor leather or Alcantara, at a price of € 9,700. There is also a steering wheel with airbag 32cm or 34cm in diameter for € 1,970. A high-end sound system with additional subwoofer and amplifier complete the whole image.
We must say giving your Lambo an overkill treatment comes at a price!