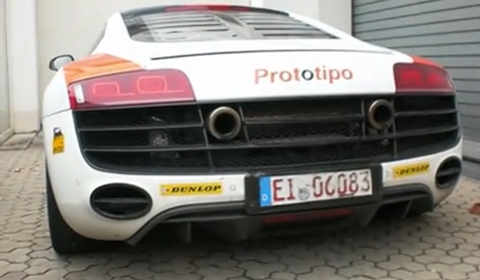 This is the first live footage of the brand new MTM Audi R8 V10 Bi-Turbo Prototype. The vehicle was filmed in front of the MTM headquarters in Wettstetten, Germany.
The MTM spokeswoman has stated to us that the turbochargered R8 has reached the end of its development and is almost finished. First test drives at the Nardo high speed race track in Italy have shown a great speed potential. Figures are unknown at this stage. Rumours suggest an estimated horsepower of 888hp.
The official debut of the sports car will be combined with the 20th anniversary of the brand in November.