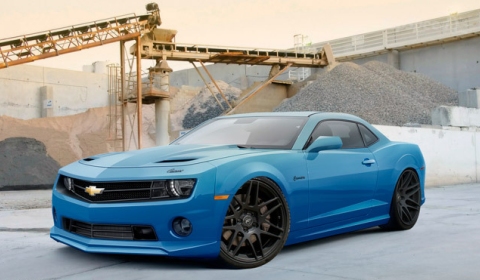 Following the teaser image shown to us back in September, aLL STaR Performance has revealed the first image of their Camaro SS to be displayed at the SEMA Show in Las Vegas.
This special edition Camaro comes painted in the aforementioned blue paint job. The sports car features a set of Forgestar wheels wrapped with Falken Tires, a custom set of Baer brakes, Air Lift digital suspension, Lysholm supercharger and a front mount intercooler.
What to wait until SEMA 2010 to fully get hold of the specifications and setup developed by the team behind aLL STaR Performance.