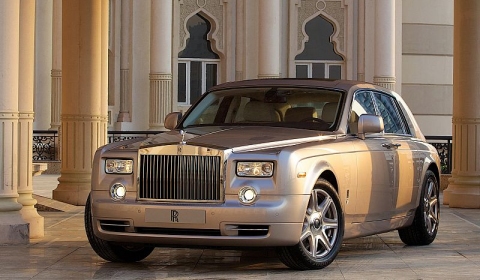 Rolls-Royce has revealed a new bespoke Phantom at the Sharjah Motor Show today. The custom designed Phantom is inspired by Middle Eastern architecture, art and features a bespoke exterior paint options; Sandstone Metallic and Arabian Blue Metallic.
On the inside includes silk rugs, seashell natural grain leather upholstery and a new look instrument panel top and steering wheel which is inlayed with a special geometric motif.
As we all know the Middle East is the best selling market for Rolls-Royce bespoke cars. They are aiming at individualising more cars.