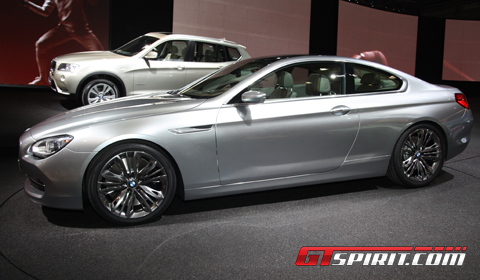 The opinions about the BMW 6-Series has always been you-love-it or you-hate-it. In Paris BMW showed the concept for the next generation BMW 6 Series. Compared to the old model the styling is a lot smoother and includes design elements of the new BMW 5 and 7 Series.
We spoke to BMW officials and asked about the future of this concept for the 6 Series. They stated that the car as it's displayed here in Paris is as good as ready for production but is still a concept so minor changes can and probably will be made to the exterior and interior of the car before it's official release next year.
At this point no information about the new BMW M6 is known but officials said that an M-version of the new 6 Series is definitely in the pipeline. For the time being Bimmerboost made a render of their own vision for the BMW M6.