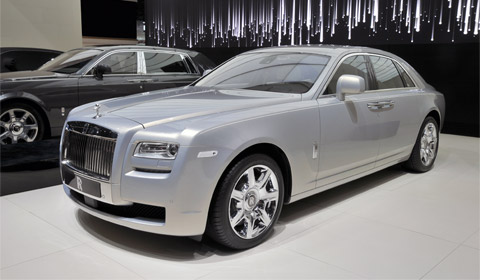 Last week we announced that Rolls-Royce would show five models of their bespoke personalization program here at the Paris Motor Show. Today Rolls-Royce welcomed us at their stand to take a closer look at the bespoke options offered to customers.
The Rolls-Royce bespoke program takes customization and personalization to the next level: From unique exterior colours, that require additional layers of paint and are specially dried on Sundays as not to disturb the production process during production days (mon-sat), to lambswool floor mats and a custom clock face.
Shown around the Phantom Drophead Coupe and new long-wheel base Phantom you can see how high the quality of customization is. Every detail is finished with the best care and precision to ensure maximum quality and comfort as a passenger. Last month Rolls Royce also unveiled two new custom models for the Middle-East and a unique edition of the Drophead Coupe to celebrate the 60th anniversary of the Pebble Beach Concourse d'elegance.