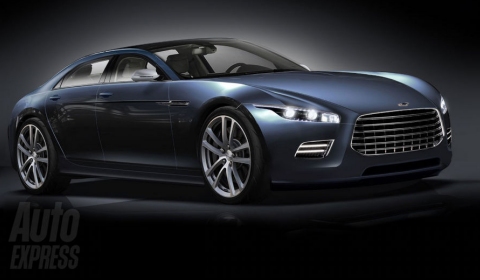 Following the rather 'ugly' first attempt from Aston Martin to resurrect the Lagonda brand at the 2009 Geneva Motor Show, a new design is being created at this moment. The most logical option would be a long limousine based on the Rapide. Lagonda as a brand will have a separate character from Aston Martin.
Auto Express produced these illustrations to show you how it will look. Although the project is very much in its infancy, the new Lagonda is set to use a modified version of the Rapide's 6.0 liter V12 engine, producing in excess of 500bhp.
Any thoughts regarding the rendering?