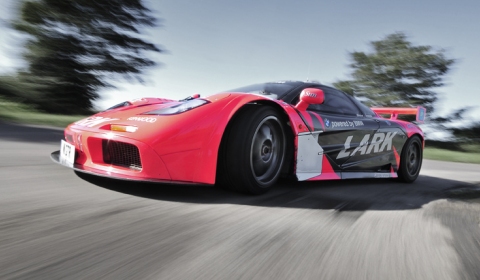 Our latest photo of the day includes this McLaren F1 GTR. The pictures were made by our friend GFwilliams. The McLaren F1 GTR is a racing variant of the McLaren F1 sports car familiar to us all. The most famous overall victory set by the racer was at the 1995 24 Hours of Le Mans where it beat out faster purpose-built prototypes.
Currently, no cars are participating in races anymore. Most cars were bought by private collectors. A handful were extensively modified by McLaren to make them street-legal machines. Modified McLaren F1 GTRs are considered the ultimate versions of the road car, since they weigh considerably less than any of the other street cars.
High pictures can be found at GFwilliams' personal Flickr page!