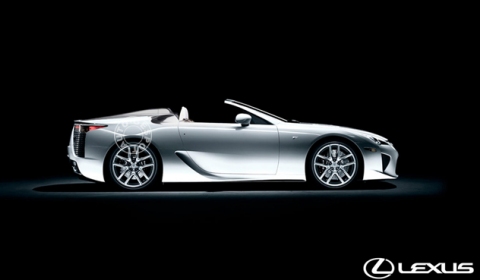 Online magazine Autoweek reports that Lexus is working on a convertible of the LFA. The high-performance sports car was launched this year and will be delivered to all owners in the upcoming months.
After the current batch of 500 coupes is built, there probably will be a one-year silence. A roadster version then will be offered, perhaps in larger volumes than the coupe. Judging by production schedules, that will occur in January.
The car could like the rendering shown above made by the guys over at Autogespot.
Stay tuned for more information regarding the roofless LFA.