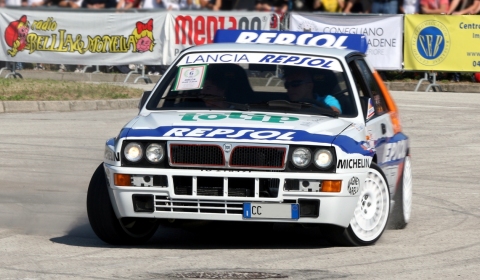 Two weeks ago, the famous Italian Rally Champion, Miki Biasion, organized the first edition of "Amiki Miei", a big show-meeting for all Lancia rally cars and Lancia Delta owners. Our Italian reporter Matteo visited the event and made some great pictures and videos!
Many rally drivers attended the live event. The legendary white Stratos shown below in the pictures was driven by Sandro Munari! Other Lancia cars on display were the 037, S4, Stratos, Fulvia and over 300 Delta integrale Evoluzione!
The event included a small series of shows containing professional drivers.
More pictures in high resolution on www.italiansupercar.net!