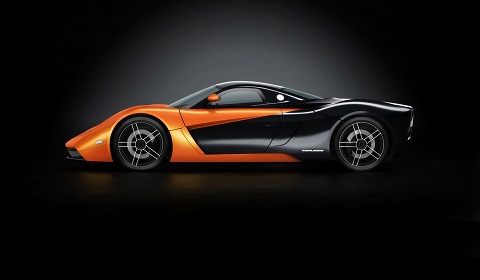 Russian supercar manufacturer, Marussia, unveiled their first showroom on 10th September located at 17 Tverskaya Street, Moscow. The move is perfectly timed as production has just began at the Moscow-based factory.
80% of the two B1 and B2 models are designed and produced in Russia with outsourcing of the extra 20% going to KW and Cosworth presumably for suspension and engine parts respectively. Marussia already has around 700 orders mainly from France, Germany and England with deliveries expected by November of this year. Marussia see little opportunity in Russia and have therefore geared their production lines for European markets.
Since we first saw the B1 and B2 models, quite a bit has changed. Marussia have dropped the hybrid powertrain linked with a Nissan V6. Now there's a 3.5-liter V6 from Cosworth, available in three power levels: 300, 360 and 420 horsepower. Couple this with a weight of 1100 kg (2,425 lbs) and you'll easily be able to see why this supercar car go 0-100 km/h in just 3.2 seconds. Both B1 and B2 share the powertrain options as well as using the same chassis including a separate front and rear sub frame. Both cars are also priced at around 100,000 euros!
Rather optimistically, by 2014 Marussia plans to produce up to 10,000 cars per year, putting them ahead of both Ferrari and Lamborghini.
[Via WorldCarFans]