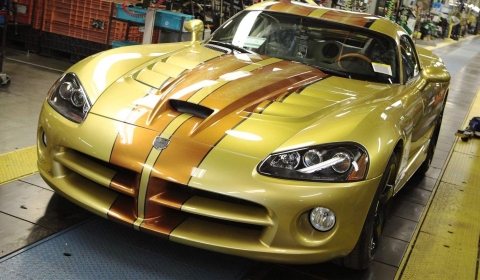 The next-generation Dodge Viper is shown at a private Chrysler dealer conference this week. The sports car will be revealed in 2012.
Insiders at the event told The Wall Street Journal the next Viper's design is "aggressive", featuring all-new bodywork painted 25 times in candy-apple red. Insiders also said the car's look had moved away from its race-car roots and evolved into a more traditional sports car.
Rumours suggest that the vehicle is powered by an 8.4 liter V10 engine incorporating Fiat's innovative Multiair technology or an entry-level V8 engine. Dodge is said to be working alongside Ferrari to develop the next Viper.
[Via Autocar]